06 Nov '19 0
First steps…
Do you want to know how our Neuroactive City started? Here we recover a post from last year where we explain how everything was…
A project that we had in mind since last Christmas starts now. When we visited our elderly at the Valderrubio Day Centre, our students were shocked by the memory lost of our elderly and they asked what could they do to help them to remember the good things of their lives. And thus, we were propelled by our students desire of solving their environment problems and a new and exciting adventure started: Neuroactive City.
The goal of this project is the improvement of our brain knowledge and to prevent young and elderly mental diseases. This is a complex task so the project is long-term planned, so we will start this trimester and the rest of actions will be execute at the beginning of the next course. It seems that the project will be huge. We placed it in the oven and it is raising.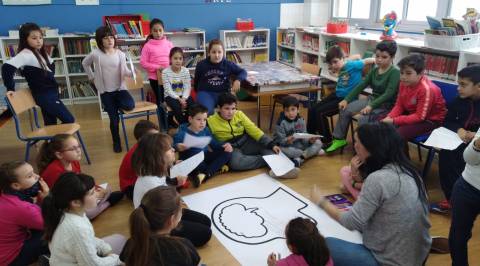 Among our allies we rely on a neuropsychologist; Dr. Samuel López will help us as scientific advisor in order to develop our actions rigorously; psychologists from the Clara Campoamor Psychology Centre; Valderrubio's Guadalinfo Centre; the GoTime team from Seville and the University of Granada (Applied Neuropsychology Research Group CTS-581).
With this team, only good things could happen 😉